Biters – The Reborn
The Double Down series continues with two novellas that explore very different post-apocalyptic worlds.
Harry Shannon's Biters is classic noir set at the end of the world. Buck Ryan can't get enough of Sarah, but she's had more than enough of her husband. To win the girl for good, all Ryan has to do is kill the man, steal his money and survive the zombie apocalypse on the way back. Piece of cake.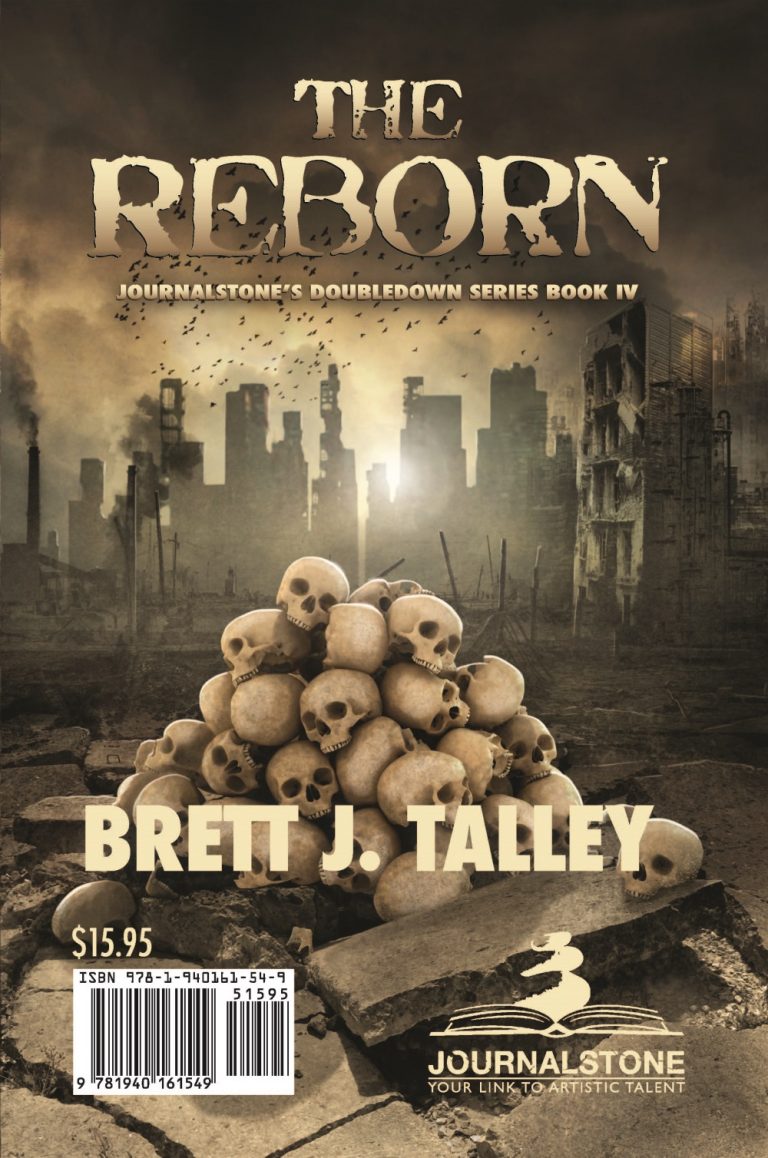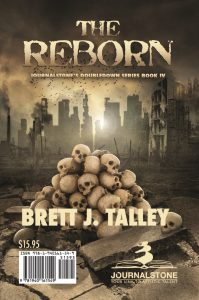 Marcus Ryder ended the Great War with one shot in Brett J. Talley's The Reborn. He comes home to a brave new world where reincarnation is scientific fact and a simple blood test can reveal exactly who a person will be even before they are born. But when he is chosen for an elite unit that punishes people for their crimes in a past life and stops crime before it starts, Ryder begins to question what he knows about morality and justice. And all the while, the mysterious figure that plunged the world into war may be on the rise again.
By clicking any of the buy buttons below and purchasing any version of this book, you will have access to all three electronic file formats for the price of the single purchase.  You can download as many of the different formats as you like, all for the single purchase price.
The paperback version of this book includes a free electronic copy of the same book.  You will be provided with the download link once you have completed the purchase process.
Shipping, handling and all applicable sales taxes are included in the overall price listed. There are no additional charges beyond the listed price. Shipping charges are for the domestic United States only. For all other shipping costs please contact [email protected].
The Double Down IV limited edition hardcover is numbered 1 through 100, bound in leatherette, oversewn binding and includes 60lb natural interior paper, stamped on the front cover and spine, with a Litho Label Gloss dust jacket.
BONUS Material
This is a numbered limited edition with approximately 100 being produced. It will be autographed by both authors (Harry Shannon and Brett J. Talley). The approximate page count is xxx pages.
Product Details:

Author:   Harry Shannon and Brett J. Talley

Publication Date:   April 11, 2014

Price:   

Limited Edition Hardcover:  Total Price is $49.95, which includes shipping, handling and sales tax

Hardcover: $26.95 plus $3.00 shipping, handling and sales tax. Total Price $29.95

     Paperback:    $15.95 plus $3.00 shipping, handling and sales tax.  Total Price $18.95

     Electronic:    $6.00

Print Length:   228 Pages

Publisher:  JournalStone